Our Mission is Your Vision
"Our mission is to awaken Starseed indigo-oriented entrepreneurs from the Matrix to the 5th Dimension using multidimensional leadership practices in less than 90 days."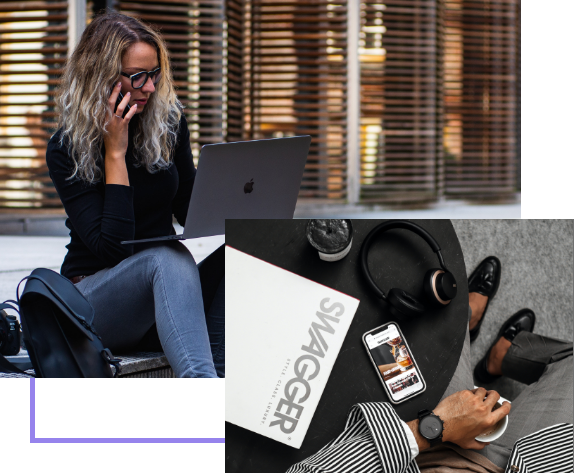 Since I was young in age and on stage, I knew that I have a mission here. After all, I was a freak of nature compared to my surrounding – I wasn't accepted socially in school, not a great success with women; You know the story. Everyone has it, except that I've experienced supernatural events throughout my childhood, and into my adulthood. "Alien", and "Witcher" people were scared, and I didn't know how to control them, so I made a mistake – I shut those portals to seek validation from them.
It took me 2 decades to accept who and what I am, and more than that: Awaken the other light warriors on earth, from the illusion of the Matrix. There are 4 levels of awakening and the burden of being and delivering the message of love and unity is getting harder, when the Matrix tries to take you down because, like you, I can walk in several dimensions at once.
You might be a successful business owner that has it all (you think you have, at least). If you are a student contemplating which route to take, you have a multidimensional travel guide on Earth and beyond.
Richard's

New Book
The Indigo Code:
Journey of Indigo Starseed to Earth
Our time, now, has been foreseen by ancient civilization as the moment of the great shift, where the earth is going to raise to a higher level of consciousness, that will "touch" every single aspect of life here on Earth. About 12,800 years ago, Atlantis, my former home, has been lost due to a great deluge caused by a meteorite. Since then, human society lives in a prison called by many: The Matrix.
The distraction is so strong that many got lost in the "What I see – Exists" illusion. Hence, many have forgotten their purpose and mission. So, in the Mid-1970 a collective of Starseed souls from the 6th and up to the 9th dimension – Masters, Ancient teachers, and higher vibratory entities decided to come down, to wear a physical body.
Their Mission is to deliver the message of the one supreme creator.  This book tells the story of those unique Indigo children to Gaia. They are awakened, fearless and fight two battles – Negative oriented entities war across planets, and the Elites who are trying to shut us down. We won't let this happen. They are losing the war on earth, Mars, and the moon.
How Can You Own It?
Now also available on Amazon in Paperback
Also in Kindle Version, And on the Hardback cover
Many young entrepreneurs, Students, and aspiring freedom seekers who earn their bread very well, are rebellious in heart, but they have been forced to align themselves with mainstream society. behavior that causes them inner pains, stress, depression, ADHD, ADD, and anger issues.
They are Indigo or crystal children with a unique characteristic that needs to find out about themselves, have one or others who hear and "get them", maybe for the first time.

This multidimensional book, that has been composed in a way that your brain, mind and what's above the consciousness will "knows what I'm talking about". It's built in 3 layers, preparing (you) for the 4th:

This is, firstly, a travel guide for Indigo and star seed souls to planet earth, to remind you, what you might have forgotten by now.

Second, it's a course book intended to inspire you to actions that will make sure that the knowledge is being implemented well.

 Third, codes and sacred geometry have been embedded inside the book to address your subconscious part of you. 

Starseed Lounge media presents: The Most Controversial News Release to this day: Here we will talk about the LGTBQ & the gender agenda - ...