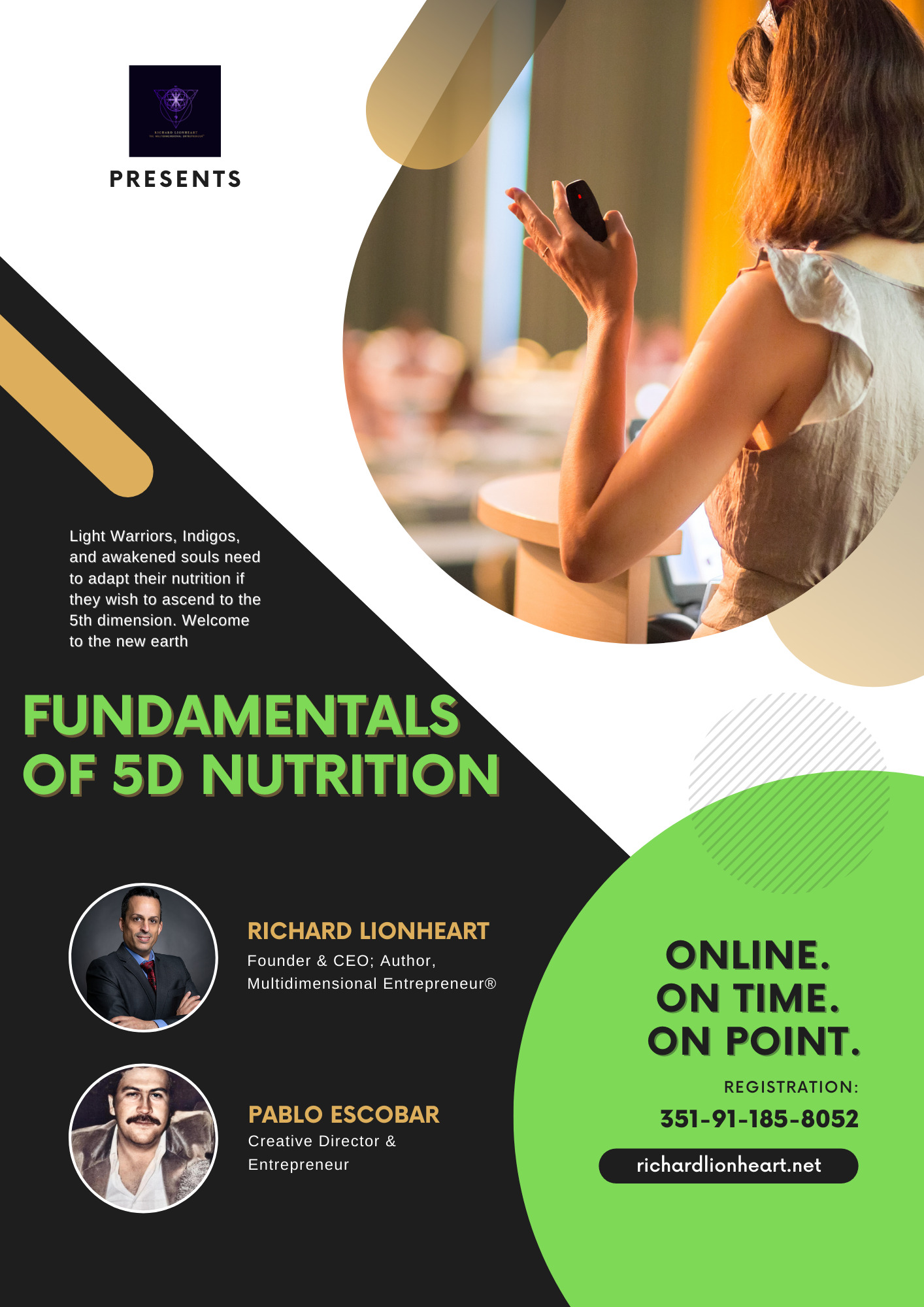 About Course
Unlock the power of food to elevate your consciousness and transform your life.
This course is designed to help you understand how to use food as a tool for spiritual growth and ascension. You will learn about the unique nutritional needs of the human body in the 5th dimension, and how to make dietary choices that support your journey towards higher consciousness. Through a combination of theory and practical guidance, you will gain the knowledge and skills you need to optimize your nutrition and enhance your overall wellbeing.
The 5th dimension is a higher level of consciousness, and as such, it requires a unique approach to nutrition. In this module, we will explore the science behind 5D nutrition and understand the unique nutritional needs of the human body in the 5th dimension. Created with the assistance of CourseAI.
To view the course page for details & purchase it, click here: "PEat to Ascend on CourseAI" 
To own a printed copy of my latest book "The Indigo Code" on Amazon, Click here!
From Module Number 1 – "The Science of 5D Nutrition"
Understanding the Human Energy Field
In the 5th dimension, we are more than just our physical bodies. We also have an energetic body that is made up of chakras, meridians, and other energy centers. The food that we eat has an impact on our energetic body, which in turn affects our physical body.
To understand the impact of food on our energy field, we need to look at the concept of vibrational frequency. Everything in the universe has a vibrational frequency, including the food that we eat. Foods that are high in vibration, such as fresh fruits and vegetables, have a positive impact on our energy field. On the other hand, foods that are low in vibration, such as processed foods and sugary snacks, have a negative impact on your mental and physicals well-bring.
Show More
Course Content
01. The Science of 5D Nutrition
The Science of 5D Nutrition
02. Practical Tips for 5D Eating
03. Healing with Food in the 5th Dimension
04. Let's put your knowledge into practice
05. Wrap-up!
06. Quiz is the Wiz
07. Bonuses that worth much more than €3.00, Again!