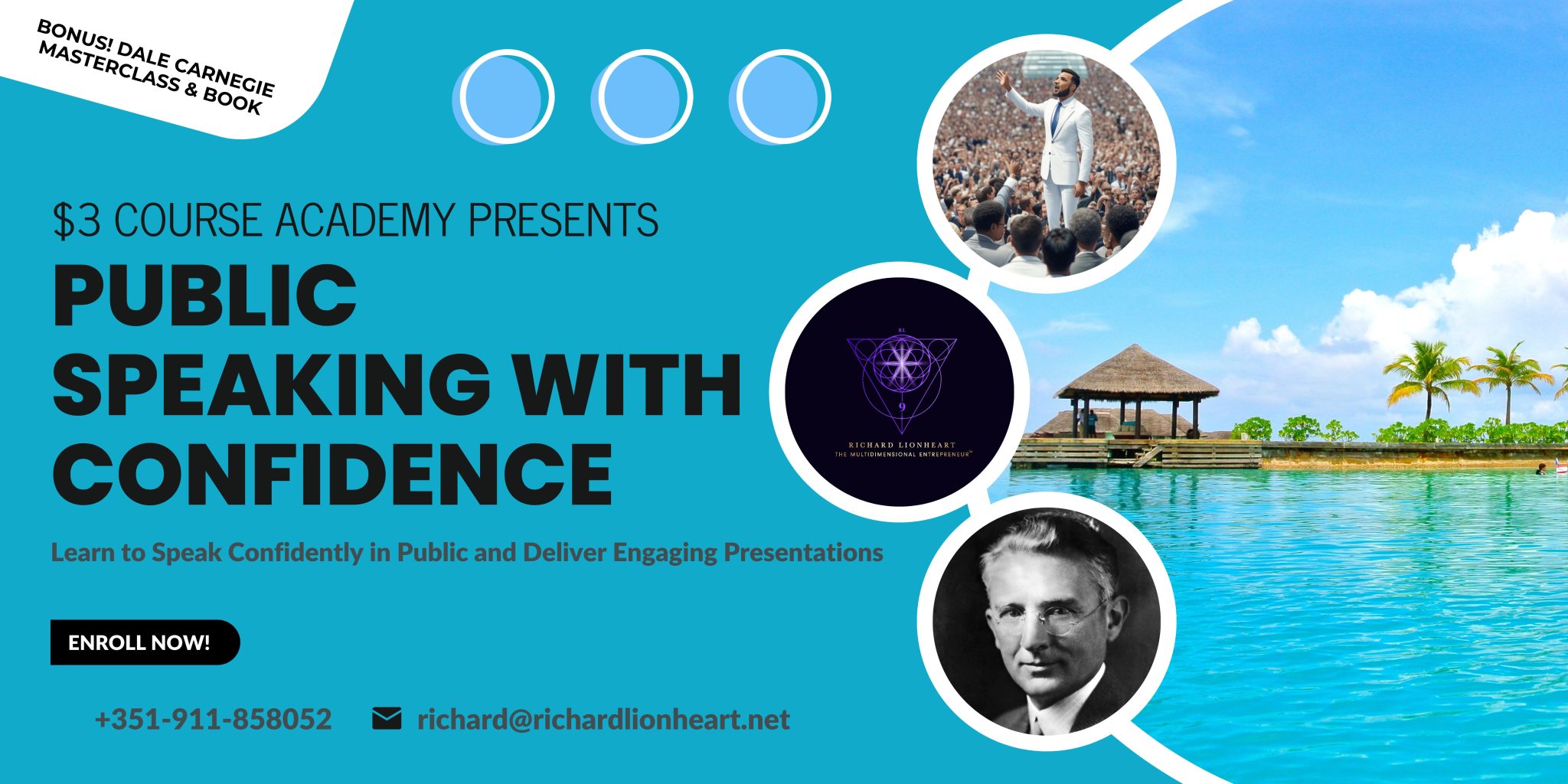 About Course
This course is designed to help individuals overcome their fears of public speaking and improve their communication skills. Participants will learn techniques to organize their thoughts, deliver powerful presentations, connect with their audience, and easily handle difficult situations. They were made with the assistance of CourseAI, except for the bonuses I've created.
To view the course page for details & purchase it, click here: "Public Speaking with Confidence" 
To own a printed copy of my latest book "The Indigo Code" on Amazon, Click here!
From module 1: "Public speaking is a critical skill in both personal and professional life. It can help individuals to convey their ideas, persuade others, and inspire action. However, many people find public speaking daunting due to the fear of being judged or making mistakes. This module will cover the fundamentals of public speaking and provide participants with techniques to overcome their fears and become confident speakers."
Understanding the Basics
The first step to becoming a good public speaker is to understand the basics of delivering a speech. This includes understanding the purpose of the speech, identifying the audience, selecting the right topic, and organizing the speech.
Purpose of the Speech
Every speech has a purpose, whether it's to inform, persuade, or entertain. Understanding the purpose of the speech is vital for creating an effective presentation that meets the audience's expectations.
Identifying the Audience
Identifying the audience is another crucial aspect of public speaking. Knowing your audience will allow you to tailor your message to meet their needs and interests. You must consider factors such as age, gender, education level, cultural background, and values while preparing for a speech.
Selecting the Right Topic
Selecting the right topic is essential for capturing the audience's attention and keeping them engaged throughout the presentation. The topic should be relevant to the audience, and the speaker should have enough knowledge and interest in the topic to deliver the speech confidently.
Show More
What Will You Learn?
Participants will learn techniques to organize their thoughts

Deliver powerful presentations

Connect with their audience

And handle difficult situations with ease.
Course Content
01 – Fundamentals of Public Speaking
Understanding the Basics of Public Speaking

Conclusion – Fundamentals of Public Speaking
02 – Delivering Engaging Presentations
03 – Handling Difficult Situations
04 – Practical Exercise
05 – Wrap-Up
06 – Test Your Understanding
Resources