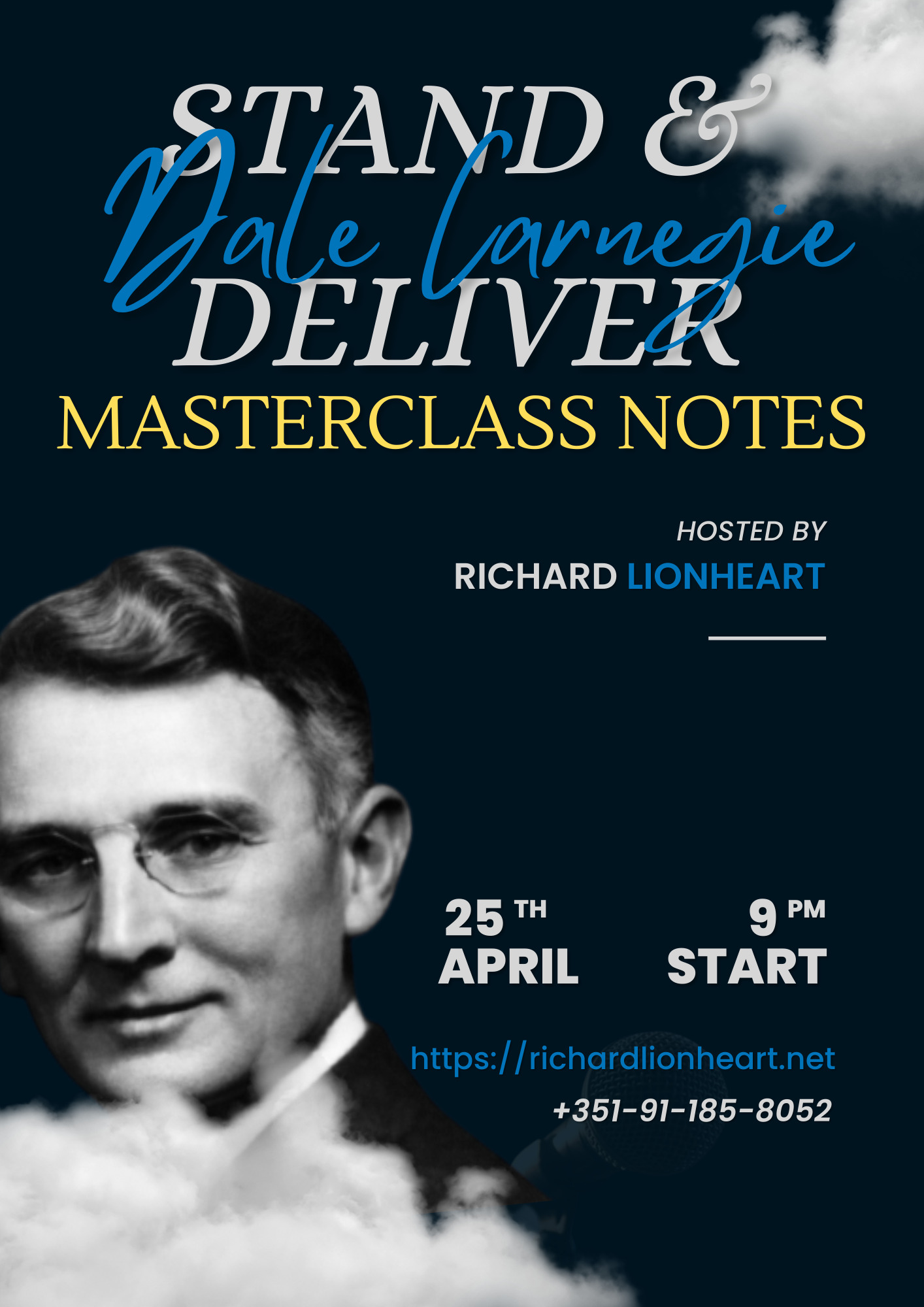 About Course
What Will You Learn?
Communication skills play an integral role in a leader's ability to get her message across. In fact, it's an absolutely essential leadership trait. One of the first books I picked up when I first decided to polish up my own speaking skills was "Public Speaking for Success" by Dale Carnegie (highly recommended). Shortly after reading the book, I was hungry for more, so I picked up an audio program called "Stand & Deliver" – also by Dale Carnegie. The program is about 4.5 hours in length, and it's jam-packed with useful speaking strategies, just as applicable for the modern-day social entrepreneur as they are for old-school leaders of yesteryear. In this Masterclass, you are getting my personal notes from the Audio Masterclass, the highlights. Let's begin!
Course Content
Session 1 – How to prepare to the D-day without the fear of freezing on stage?
Part 1 – Preparing Your Speech?

How to prepare for the D-day without the fear of freezing on stage?
Session 2 – First Contact with the audience Three Accume Process
Session 3 – Stage Fear and Mental Mindset Tuning
Session 4 – Using Humor in Lectures
Session 5 – Strong opening & closing, Stories, 5 skills you have to master.
Session 6 – Strategies for winning the audience to your point of view
Session 7 – Q & A is a major part of being a great Speaker!
Session 8 – The Power of Strong and Memorable Happy Ending.
Graduation Party – Congratulation!